A core component of Governor Tom Wolf's Manufacturing Pennsylvania Initiative, the Manufacturing PA Innovation Program leverages the internationally acclaimed science and engineering talent and discovery capacity of Pennsylvania's institutions of higher education to ensure that Pennsylvania remains a national and international leader in manufacturing and achieves the full economic potential for high-paying manufacturing jobs.
A main component of the Manufacturing PA Innovation Program is the Manufacturing Fellows Initiative which will support designated undergraduate and graduate student fellows at PA universities to work with PA manufacturers. University faculty/students will address projects identified by industry to help advance new products or process innovations.
The Manufacturing Fellows Initiative emerged from a collaboration among Carnegie Mellon University, Drexel University, Lehigh University, Pennsylvania State University, Temple University, University of Pennsylvania, University of Pittsburgh, the Industrial Resource Centers (IRCs), and the Department of Community and Economic Development. The goal of the program is to enable these institutions and other accredited institutions of higher education to seamlessly bring their capabilities to bear and support industrial innovation and position the Commonwealth at the forefront of the next wave of manufacturing.
The Manufacturing Fellows Initiative utilizes many organizations that are on the front lines of working with Pennsylvania industry as referral partners. Department of Community and Economic Development (DCED), Industrial Resource Centers, Ben Franklin Centers, Local Development District (LDD), Small Business Development Centers (SBDC), Industrial Development Organizations (IDO) and university corporate relations offices foster the development of university-industry partnerships and establish university fellow-industry mentor engagements.
Learn more about the 2021 Manufacturing PA Innovation Program:
Partners
What better way to develop a world-class workforce and promote the expansion of manufacturing innovation than by engaging a PA Manufacturing Fellow to address a manufacturing challenge?
The PA Manufacturing Fellows Initiative will leverage the research and innovation capabilities of the Commonwealth's academic institutions with the technology-rich manufacturing sector of PA industry, to form a unique university-industry collaboration that will lead to the following outcomes in the Commonwealth:
Create a program that is industry-driven and uses a competitive proposal process to select and enable projects that will promote innovation in PA's manufacturing job creators.
Create an environment linking PA companies with students to create high paying manufacturing jobs and to interest and retain highly-educated students in the field of manufacturing.
Provide PA companies with a competitive technology edge by introducing them to researchers and universities with specialized equipment and skill sets to which they do not currently have access.
Open the floodgates of technology assistance and innovation to PA companies by breaking down the barriers to academic expertise.

Focus the innovation and educational capabilities of PA's world-class research universities on real-world manufacturing solutions for PA.
For more information about our state economic development partners, please refer to the following organization websites:
Get in touch with the Manufacturing PA Innovation Program
About the Pennsylvania Department of Community and Economic Development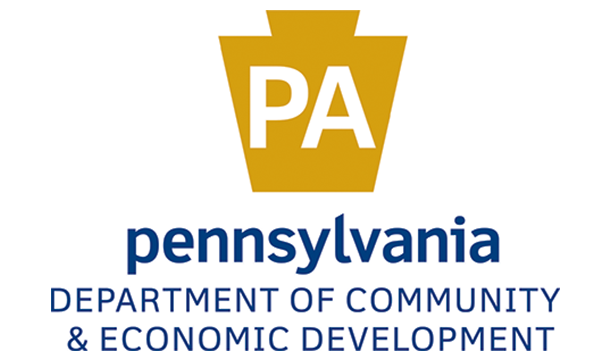 The Pennsylvania Manufacturing Innovation Program is funded by the Pennsylvania Department of Community & Economic Development (DCED). The DCED's mission is to encourage the shared prosperity of all Pennsylvanians by supporting good stewardship and sustainable development initiatives across our commonwealth. With a keen eye toward diversity and inclusiveness, we act as advisors and advocates, providing strategic technical assistance, training, and financial resources to help our communities and industries flourish.