Check out the Manufacturing PA Innovation Program's 2019 projects.
2019 Projects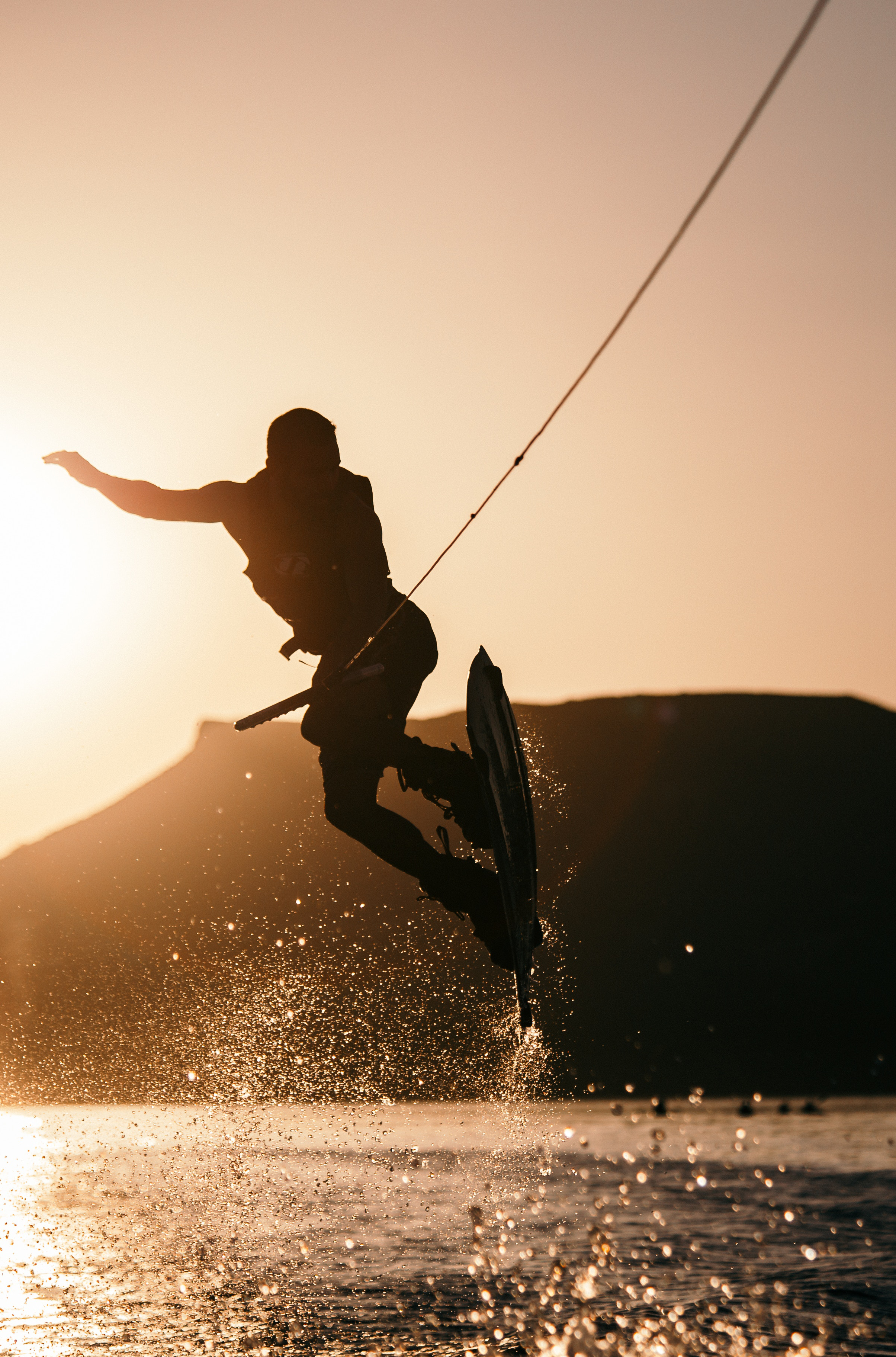 Product and manufacturing innovations for water sports equipment for Gilson Snow, Inc.
Principal Investigator: Steven Stumbris, Bucknell University
Industry Partners: Gilson Snow Inc.

Gilson Snow is a five-year-old manufacturing firm that designs and builds snowboards and skis, and has a key competency in the application of fluid interactions. However, demand for snow sports eqipment is seasonal, and so the proposed project aims to balance production and revenues by adapting Gilson's proprietary designs for water sports. This project will focus on entry to the wakesurfer market, but the research, which will delve into dynamic interaction with the surface of the water and involve subsequent design and testing, is expected to be relevant to products for wakeboarding, windsurfing, surfing, and stand-up paddleboarding. Initially, the team of undergraduate manufacturing fellows and engineering advisors will conduct research in composite materials and computational fluid dynamics to develop conceptual designs. The development of an optimized three-dimensional surface for a wakesurfer will take place through an iterative design process. Gilson Snow, Inc. has the management structure and marketing expertise in place to act upon manufacturing innovations arising from this project, and rapidly commercialize them in the global marketplace.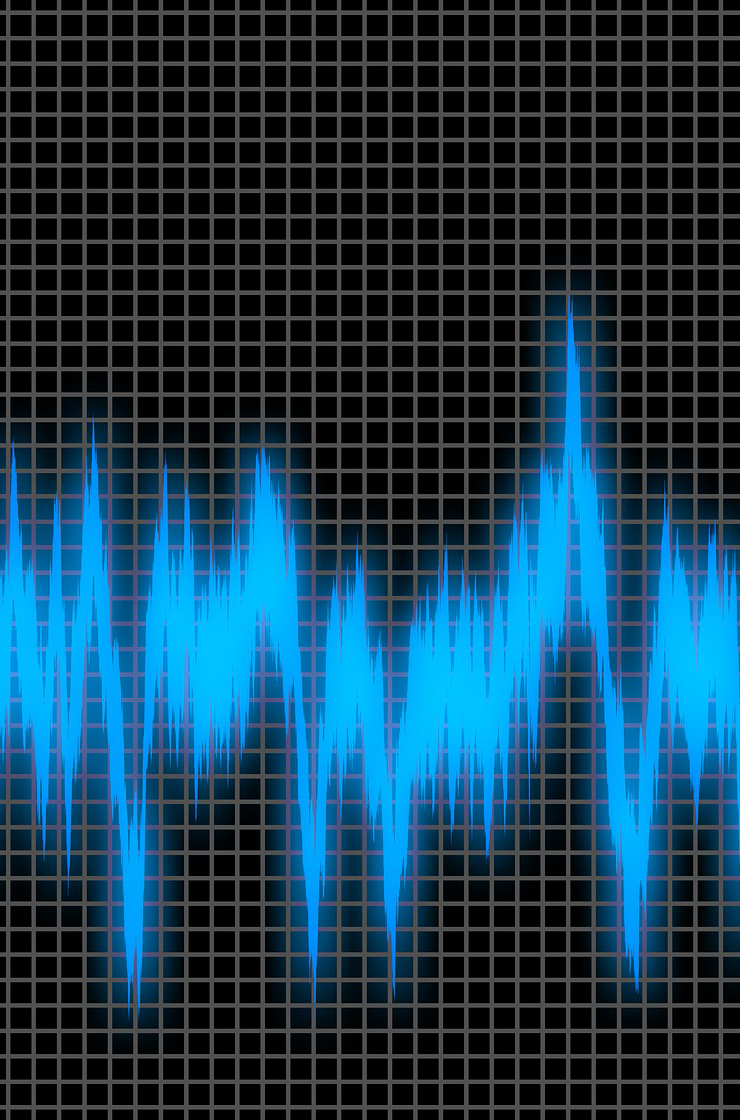 Acoustic monitoring for additive manufacturing production
Principal Investigator: Jack Beuth, Carnegie Mellon University
Industry Partners: Bosch

Process monitoring and control is a major research and development area for additive manufacturing (AM). Most recently, in collaboration with Bosch, CMU has begun research into acoustic monitoring during AM builds. Preliminary results have demonstrated that much can be learned from a build through proper analysis of its acoustic emissions. For example, it has been demonstrated that at least one powder fusion anomaly will result in different, detectable acoustic emissions than anomaly-free fusion. This project will perform a series of prescribed builds both with and without spreading and fusion errors and monitor acoustic emissions from them. Acoustic data from those builds will then be analyzed using machine learning techniques to identify unique acoustic signatures of spreading and fusion errors. Bosch will share its expertise in acoustic sensing with CMU, and CMU will share its expertise on AM processing with Bosch. Acoustic monitoring and other process monitoring methods are critical to the application of AM at production scales, which is a key job-creating opportunity for Pennsylvania over the next decade.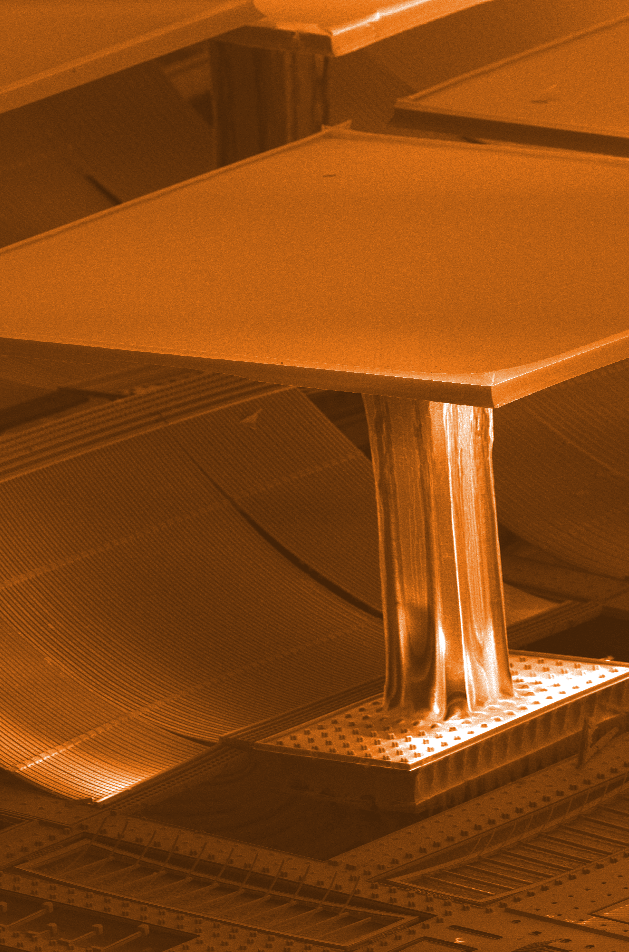 An innovative electrochemical-mechanical grinding approach for creating high quality curved surfaces
Principal Investigator: Burak Ozdoganlar, Carnegie Mellon University
Industry Partners: Oberg Industries, Inc.

Emerging advanced manufacturing processes offer unique capabilities to create complex parts that can have a tremendous impact in their functionality. However, obtaining required surface quality on those curved and complex parts bring considerable challenges that cannot be addressed effectively with the prevailing finishing processes. To address this challenge, in this project, the team proposes an innovative and unique deformable electrochemical-mechanical grinding (ECMG) approach for grinding (and polishing) of complex and curved surfaces. The proposed hybrid material removal approach brings tremendous, synergistic advantages, including little-to-no process forces, high material removal rates, and applicability to any conductive material (e.g., titanium alloys, nickel superalloys). Uniquely, instead of using a traditional, inflexible grinding wheel, the team will use an inflatable and/or elastic tooling that will conform to the surface to be finished.
High-throughput materials for metal-cutting tools in advanced manufacturing
Principal Investigator: Paul Salvador, Carnegie Mellon University
Industry Partners: Kennametal Inc.

This research aims to develop a high-throughput methodology to accelerate the discovery of processing routes for the fabrication of important coatings used to improve metal-cutting tools in advanced manufacturing. Corundum alpha-Al2O3 and cubic (AlxTi1-x)N, with ultrahigh Al contents near x=0.9, are among the most important coatings for the cutting tools industry, but neither can be commercially prepared on the majority of the cutting tools used in the market, so-called sharp-edged round tools like drills and endmills. This is because they are successfully formed only using high temperature processes that result in high tensile stresses, which sharp edge tools cannot support. Therefore, successful deposition of these two phases at lower temperatures with appropriate stress states for sharp edge tools will constitute major advances in cutting tool fabrication for advanced manufacturing, and will yield a competitive advantage for PA industry. The team proposes to develop a method that can identify buffer layers that epitaxially stabilize the targeted crystalline phases at low-temperatures using commercial deposition methods.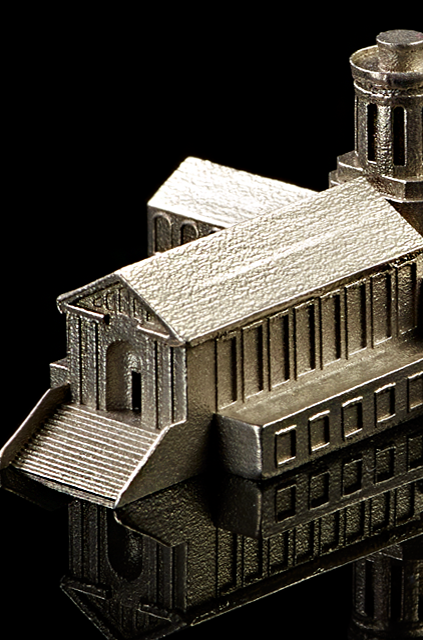 Effect of powder characteristics, processing parameters, and sintering kinetics on densification and resulting properties of binder jet 3D printed biomaterials
Principal Investigator: Anthony D. Rollett, Carnegie Mellon University
Industry Partners: ExOne Company

In additive manufacturing based on powders, both feedstock and 3D printing process significantly affect the final cost of the component. Production of irregularly shaped powder via Hydride-Dehydride (HDH) or water atomization is cheaper and faster than gas atomized powder with spherical morphology. Spherical particles are assumed to give better powder flowability and higher packing density resulting in higher densification and mechanical strength. Counterintuitively, researchers will show that angular powder can be a good candidate for binder jetting of biomedical structures where porosity promotes tissue growth. Three companies including ExOne and Ametek Powders will partner with CMU to evaluate part production from biocompatible materials using binder jetting technology thereby bolstering an important component of the southwest PA economy and supporting the strong existing tissue engineering activity.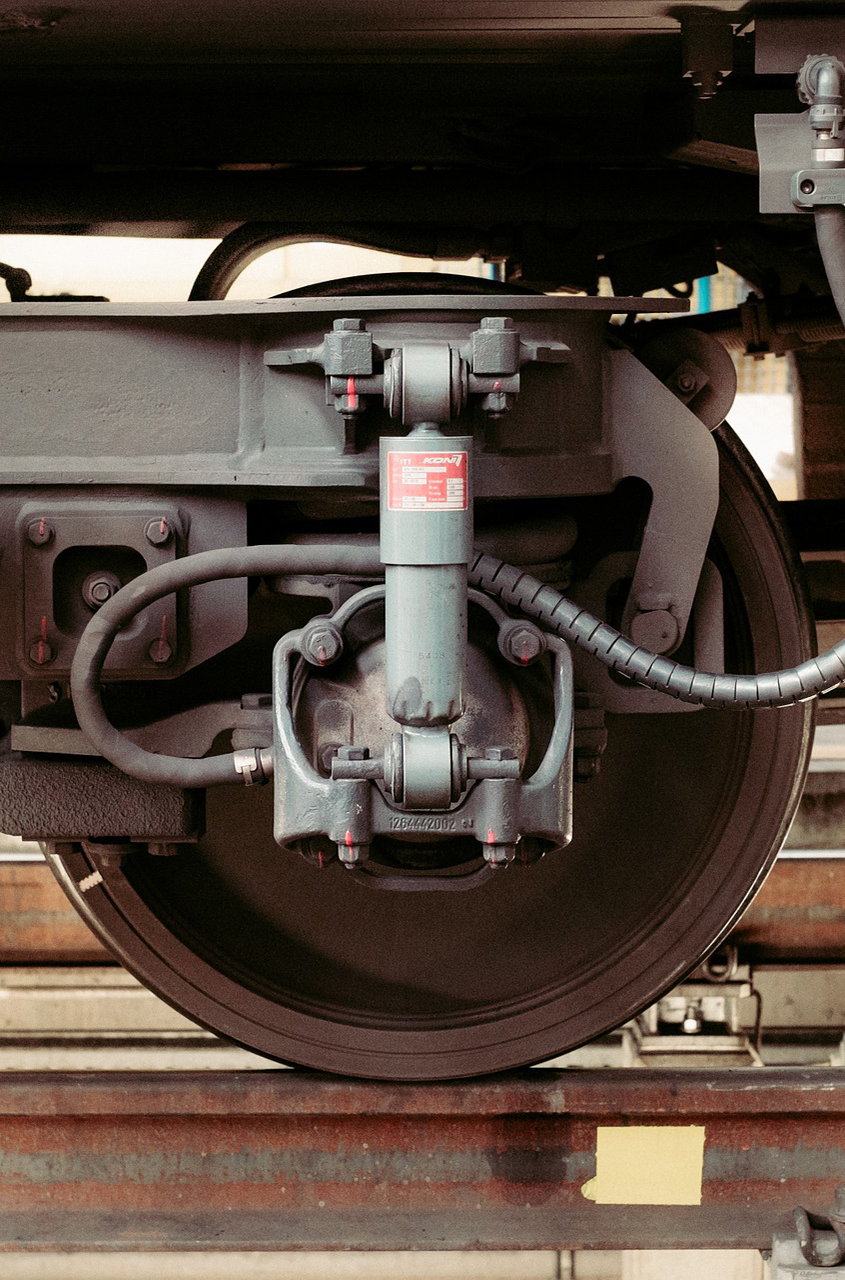 3D printed conformal sensors for in-situ monitoring of cracks in critical freight car components
Principal Investigator: Rahul Panat, Carnegie Mellon University
Industry Partners: Wabtec Corporation

This proposal aims to develop a 3D printing technology that can fabricate conformal low-power sensors on railcar components for their structural health monitoring. The PI, Panat, has been guiding a Wabtec-sponsored project on freight coupler designs and the proposed research builds upon this existing partnership to benefit Wabtec, a significant employer in the state. The research aims to solve the issue of in-service freight component breakage that results in millions of dollars of losses to the freight railcar industry and will give a competitive advantage to Wabtec Corporation. The research will also provide an advanced warning of degradation within safety-critical freight car side frames and bolsters, thus improving their reliability and safety. The work will lead to technologies that will generate well-paying jobs in PA, while also training the next generation of PA workforce in advanced manufacturing.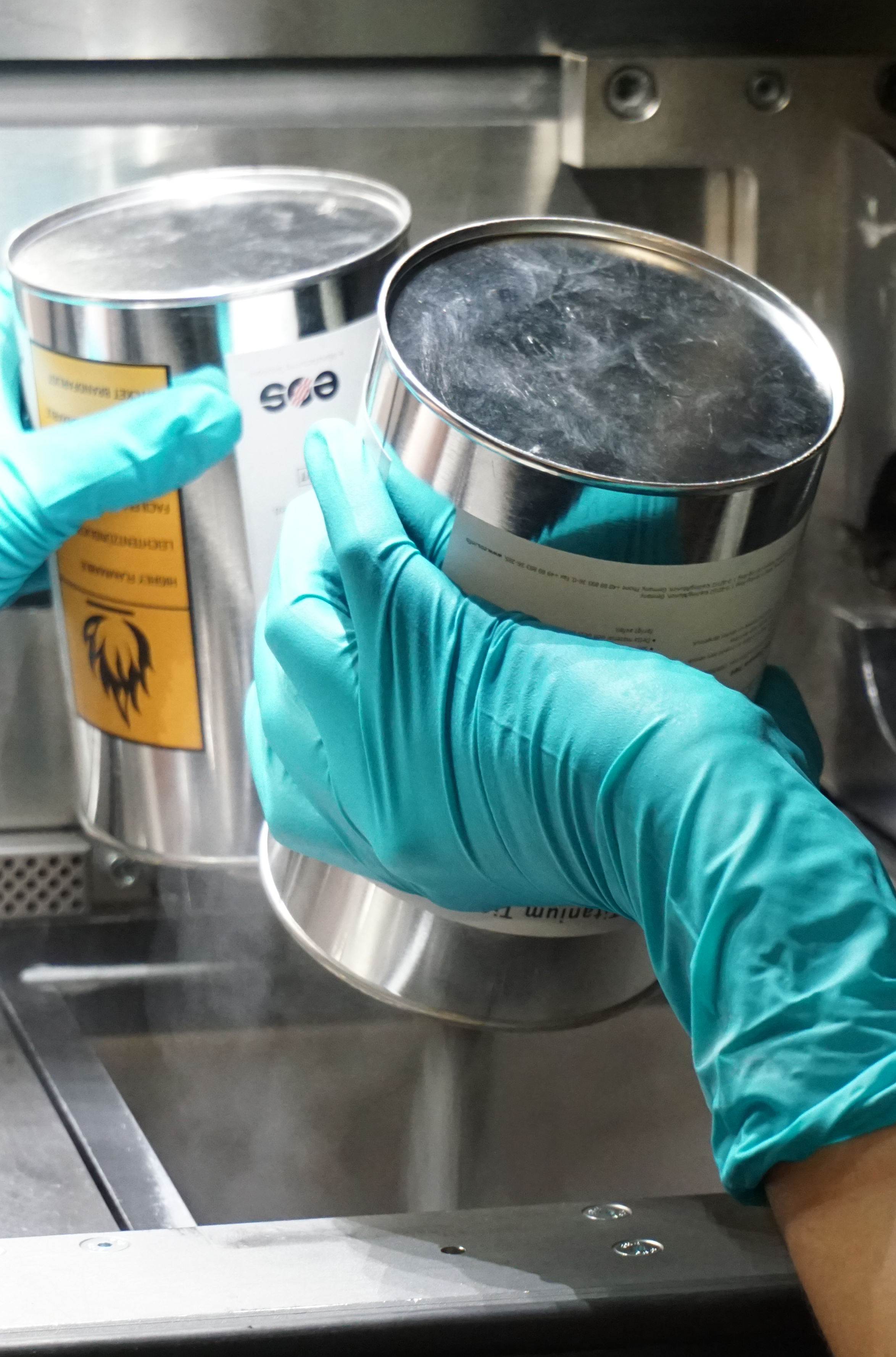 Process innovation: Autonomous evaluation of titanium metal components
Principal Investigator: Elizabeth A. Holm, Carnegie Mellon University
Industry Partners: Perryman Company

The potential for artificial intelligence (AI) to revolutionize manufacturing has received considerable attention. However, traditional industries have been slow to adopt AI, in large part due to legacy equipment and established processes. In this project, we leverage unique, materials science focused AI expertise at Carnegie Mellon University to support the metallurgical analysis processes at Perryman Company in order to reduce costs, increase productivity, and train current and future workforce members in AI applications. Both due to direct participation and through on-campus interactions, this project will introduce undergraduate and graduate students to opportunities in the PA manufacturing sector, as well as prepare them to join the manufacturing workforce.
The Cell Net: A new method for cell sorting
Principal Investigator: Moses Noh, Drexel University
Industry Partners: Aptagen 

Aptagen, LLC is a leading biotechnology company offering aptamer products and services as research reagents, diagnostic, and biomarker discovery tools. Aptamers, synthetic antibody that can bind to any molecule they are targeted at, are an emerging technology that is poised to become the next evolution in diagnostics and drug discovery. Aptagen plays a leading role in developing aptamer technology that will assist in the treatment and diagnosis of various diseases. One of the growing needs in the company's R&D process is rapid and inexpensive cell sorting (e.g. cells bound by aptagens and cells without aptagens). Currently, they heavily rely on fluorescence-activated cell sorter (FACS) analysis conducted at an external facility. The Noh group at Drexel University has been exploring dielectrophoresis (DEP) as a potential cell separation/sorting mechanism for over a decade. This project will create a great opportunity for these two teams to work together to address the specific need of the company for a rapid and inexpensive cell sorting technique.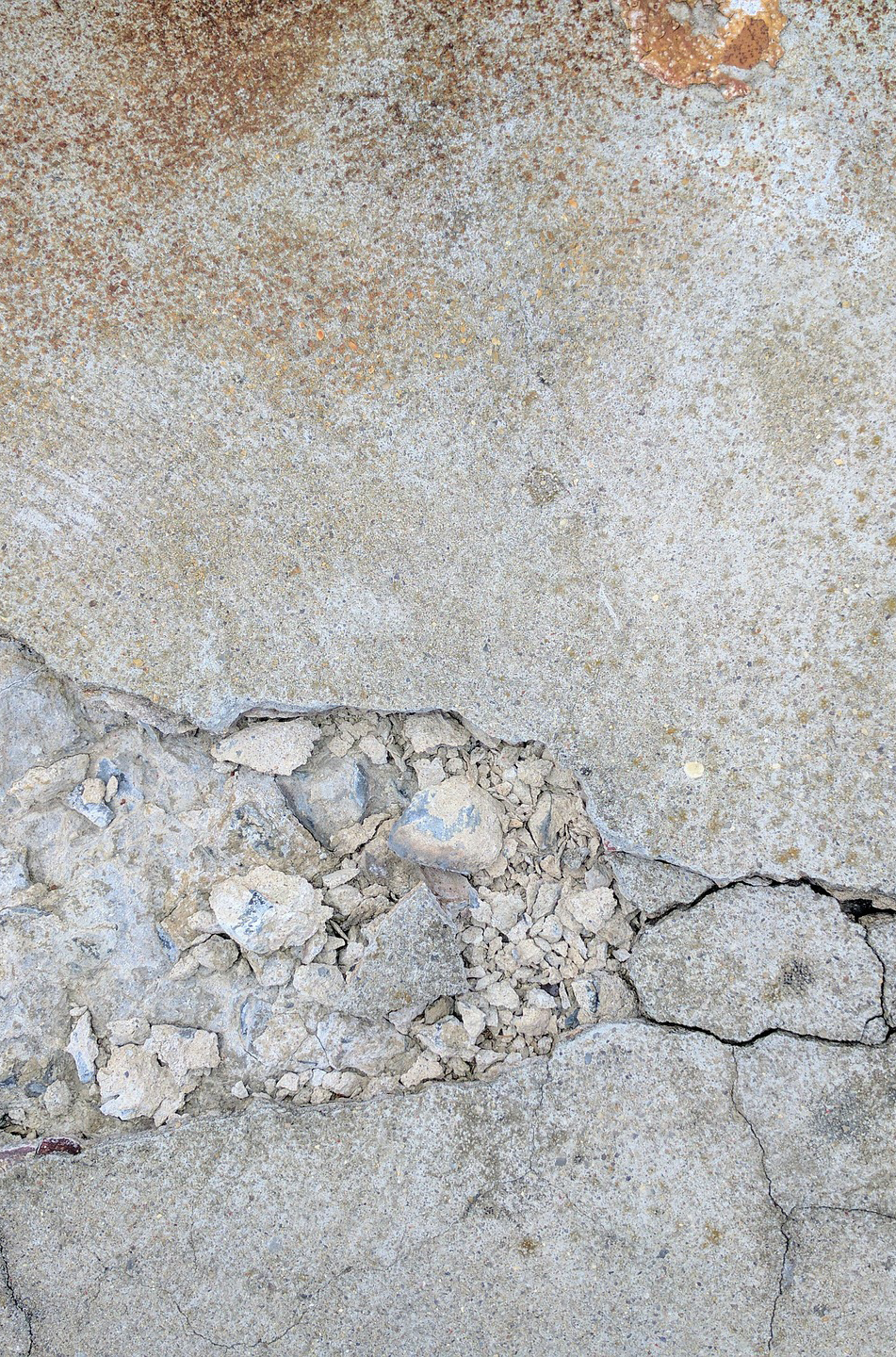 Advanced manufacturing of architected fiber-reinforced cementitious composite
Principal Investigator: Yaghoob Farnam, Drexel University
Industry Partners: TAKTL LLC

Drexel University and TAKTL are jointly proposing to study manufacturing a novel infrastructure material, Architected Fiber-Reinforced Cementitious Composite (AFRC), by advanced manufacturing (AM) of cementitious matrix and polymeric fiber reinforcement with controlled bio-inspired architecture. Most materials in nature possess complex composites with matrixes and fibrous reinforcements controlled by architected patterns. The controlled architected patterns help the materials to enhance the mechanical properties, considering the weak constituents from which they are assembled. The same concept will be utilized in this project to create AFRC, in which researchers will: investigate multi-length scale manufacturing processes of AFRC through AM of cementitious matrix and fiber reinforcement with controlled bio-inspired architected patterns; study underlying dimensional and mechanical characteristics of AFRC; and optimize and engineer AFRC for feasible manufacturing of AFRC in industry.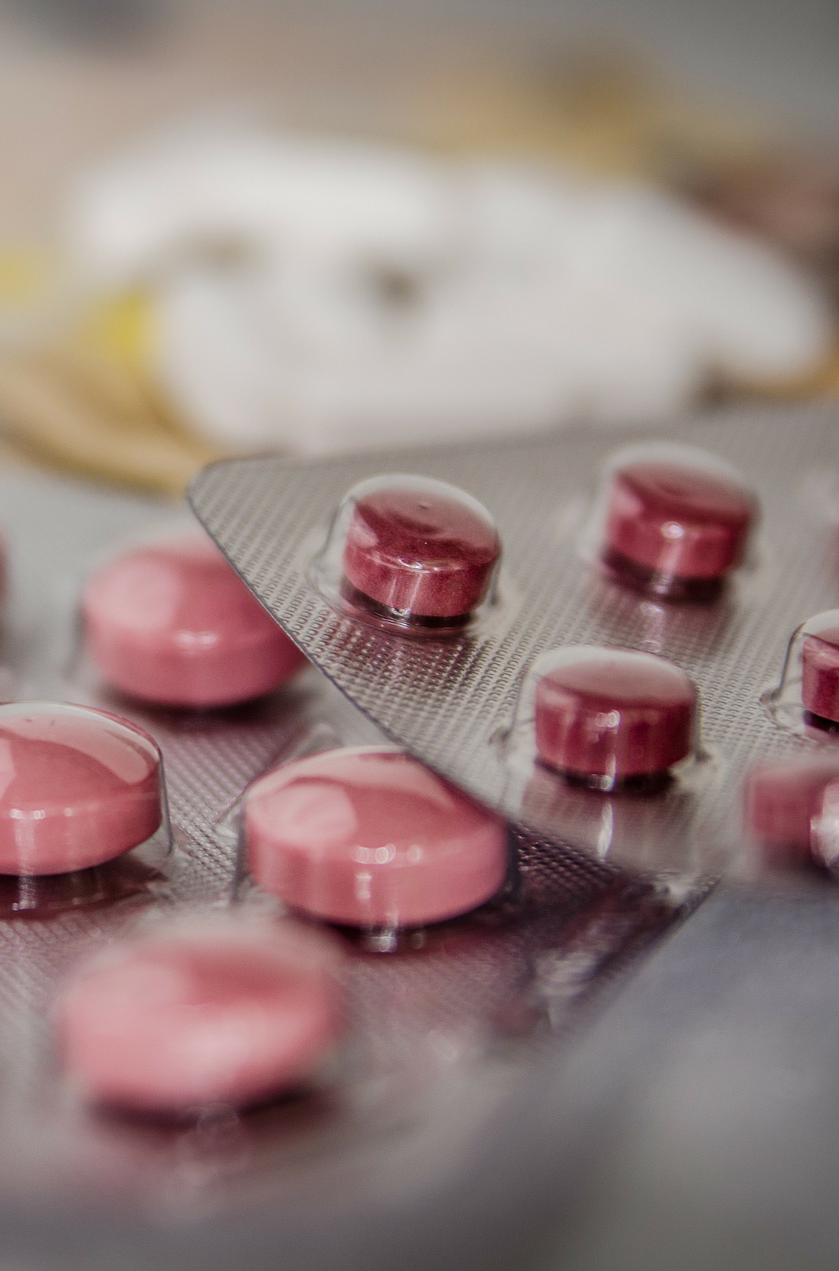 Understanding, predicting, and mitigating air entrapment defects in pharmaceutical tablet manufacturing
Principal Investigator: Antonios Zavaliangos, Drexel University
Industry Partners: Merck CO & Inc

Solid oral dosages (tablets) represent more than 50% of all pharmaceutical dosage forms in terms of market value and are projected to grow by 6.5% annually for the next decade. Pharmaceutical manufacturing of solid oral dosages faces several problems that stem from the need to balance the contradicting requirements of mechanical strength and bioavailability. These problems often lead to products with mechanical strength that is below the acceptable limits. This work focuses on understanding, predicting and mitigating defects that are caused by air entrapment during pharmaceutical tablet manufacturing. To address this problem, a collaborative effort between Drexel University and Merck will follow a combined experimental-theoretical-numerical approach to establishing a scientific framework for the processing of tablets under conditions when air entrapment defects is possible.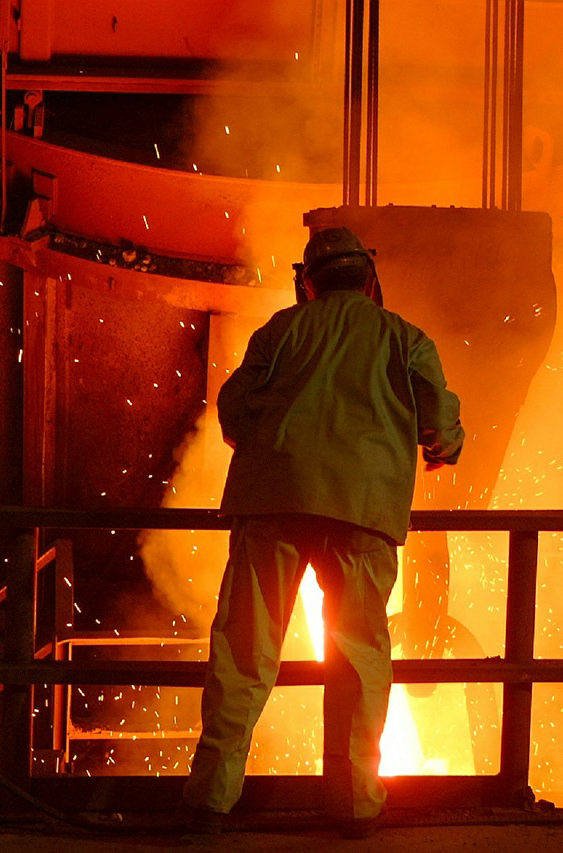 Maintain viability of PA short-run foundry through advanced manufacturing technology
Principal Investigator: Emory W. Zimmers, Lehigh University
Industry Partners: Effort Foundry Inc, Miller Fabrication Solutions

Foreign competition is using advanced manufacturing technologies to obtain major competitive advantage.  Critical high performance manufacturing technologies required to achieve reliable delivery and quality performance include: engineered conveyor system to improve material handling and mold quality; actual vs. estimated cost tracking system to determine profitability by order and part family; full service machining, finishing, and direct delivery capability; inorganic binder system for sand molds to reduce gas related defects from organic binder flashing; and analyze reasons for underperforming processes, actual vs. standard for Miller Fabricating. These upgrades will ensure more elastic pricing capability by ensuring consistent quality and delivery service while doubling revenue per order. Achieving these goals will add stability to the business and protect and grow seventy-five high-paying manufacturing jobs in PA.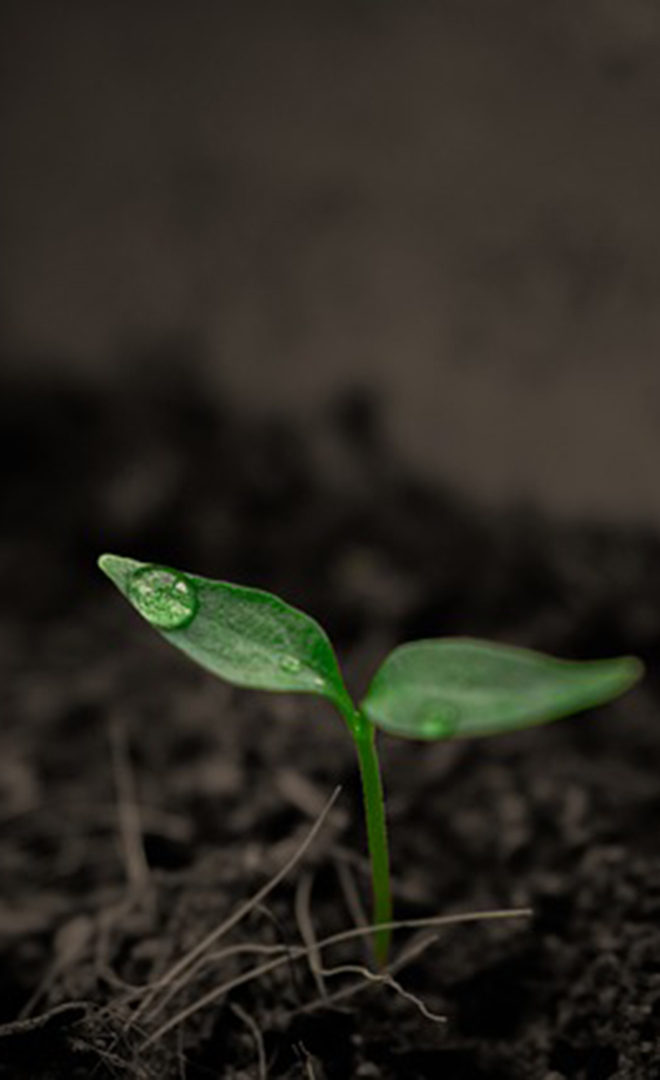 Encapsulated, multifunctional additives for improving bioplastics
Principal Investigator: Raymond Pearson, Lehigh University
Industry Partners: Trucapsol LLC

The proposed project combines the synthetic/production skills from TRuCapSul with the characterization expertise at Lehigh University to produce a product that will improve bioplastics. The product will be an encapsulated, multifunctional additive that promotes toughness and biodegradation. Poly(lactic acid) (PLA) will be the first bioplastic to be modified since it is the most common bioplastic. The long-term plan is to develop a series of additives to be used for a variety of bioplastics. The technical approach focuses on optimizing the composition, microstructure, and amount of the encapsulated additive in PLA. The microstructured particles will be characterized using electron microscopy, blends will be mixed using melt extrusion, mechanical behavior will be characterized using materials testing equipment (Instrons) and the biodegradation behavior will be assessed using soil contact testing. The project plan reflects the optimization methodology.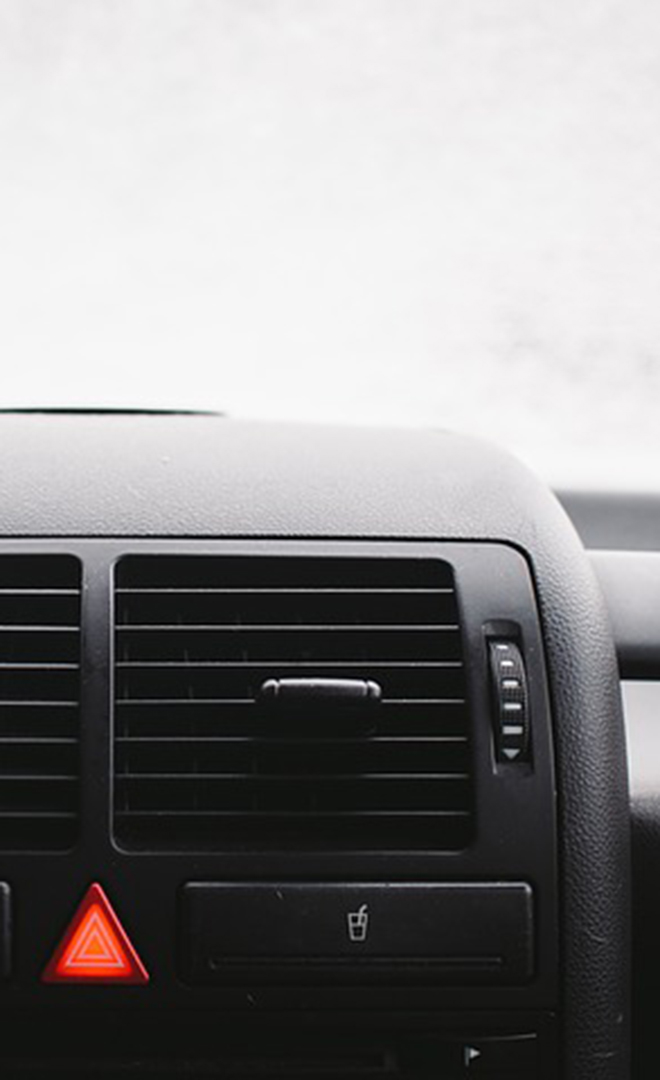 Development and commercialization of laser welding systems for joining plastic components
Principal Investigator: Benjamin R. Campbell, Robert Morris University
Industry Partners: MECCO

This project will enhance a partnership between Robert Morris University (RMU) and MECCO (an integrator of laser marking systems) to provide the resources to jointly demonstrate the utility of laser welding systems and develop a product line serving the needs of the plastics manufacturing industry. The use of lasers for plastic welding has recently grown internationally but has not yet significantly penetrated the US market, in part to a lack of domestic companies with expertise in this area. RMU and MECCO have done the preliminary research to show that this is an untapped market that requires a strong knowledge base for entry, and have been working together for two years to develop the foundation to lead the domestic effort in plastic welding. 
Prognostic utility asset health monitor
Principal Investigator: Liang Du, Temple University
Industry Partners: The Fredericks Company, PECO Energy, PPL Electric Utilities

Temple University, with its partners the Fredericks Company, PECO Energy, and PPL Electric Utilities Corporation, proposes to develop an integrated electronic apparatus with advanced data analytical algorithms for non-intrusive, prognostic health monitoring of utility assets. The proposed apparatus can significantly enhance resiliency of our aging infrastructure, reduce utilities' operation and maintenance costs, and benefit residential, commercial, and industrial customers with lower-cost and reliable electricity delivery. The proposed apparatus can significantly reduce the inspection and repair costs of utility assets, reduce industrial electricity rate, enhance PA's manufacturing competitiveness in terms of energy cost and reliability, and preserve affordable and reliable electricity for low-income communities.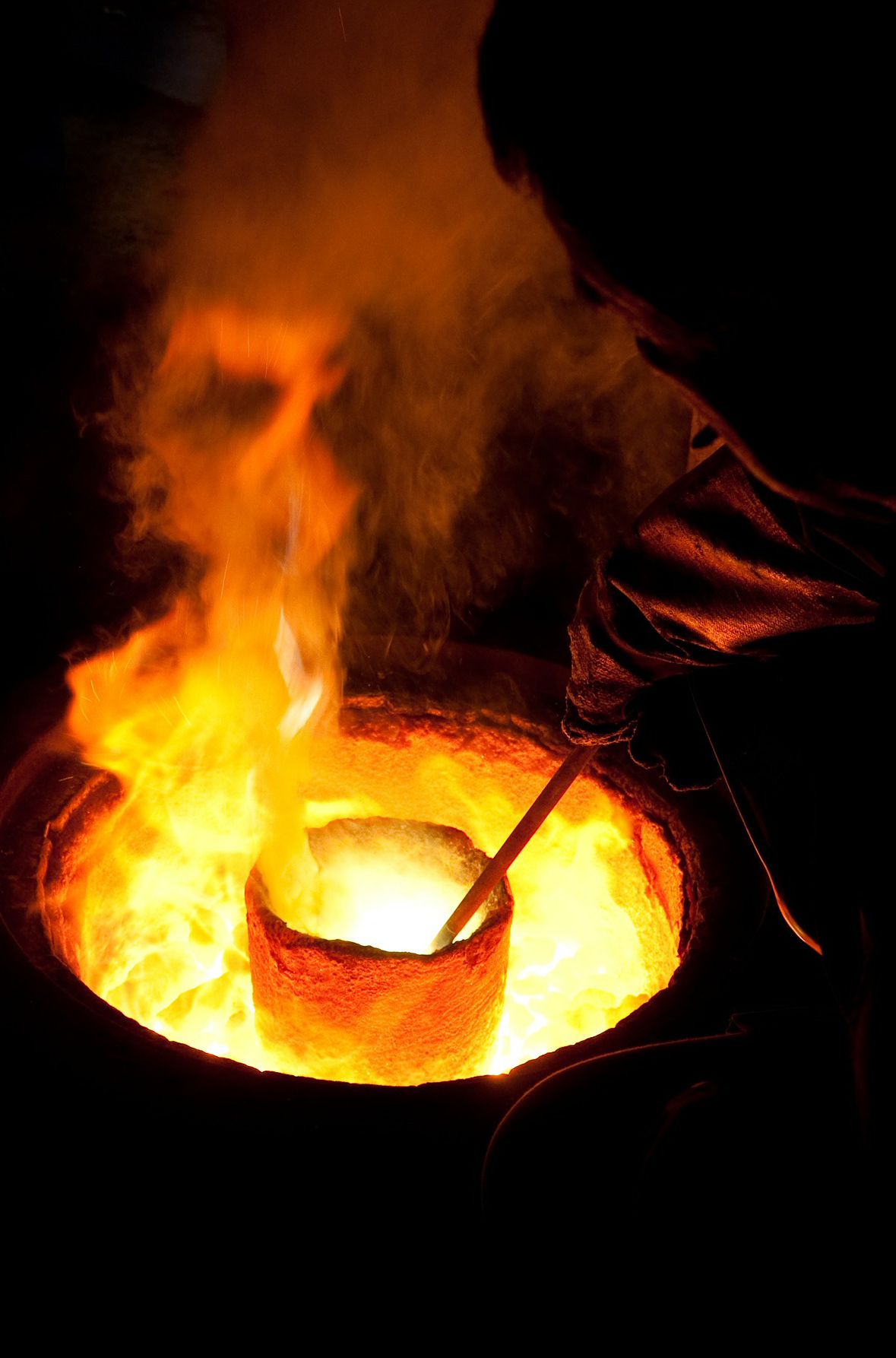 Sustainable casting systems for pennsylvania foundries using non-silica aggregates
Principal Investigator: Robert Voigt, The Pennsylvania State University
Industry Partners: Pennsylvania Foundry Association, Regal Cast

The Pennsylvania foundry industry use silica sands for making molds and cores for the manufacture of over 90% of the metal castings produced in the Commonwealth. However, recent OSHA regulations have significantly reduced the allowable respirable silica exposure levels for manufacturing employees. This effort will perform laboratory and analytical studies on the suitability of non-silica aggregate substitution for silica sand molds and cores. This testing will directly support parallel foundry trials of non-silica aggregates. It will also develop and host webinars for Pennsylvania foundry industry leadership and managers that address the key implementation strategies and methodologies for transitioning to non-silica aggregates. In addition, this project will conduct a comprehensive training workshop in conjunction with the annual meeting of the Pennsylvania Foundry Association/Penn State Metalcasting Program.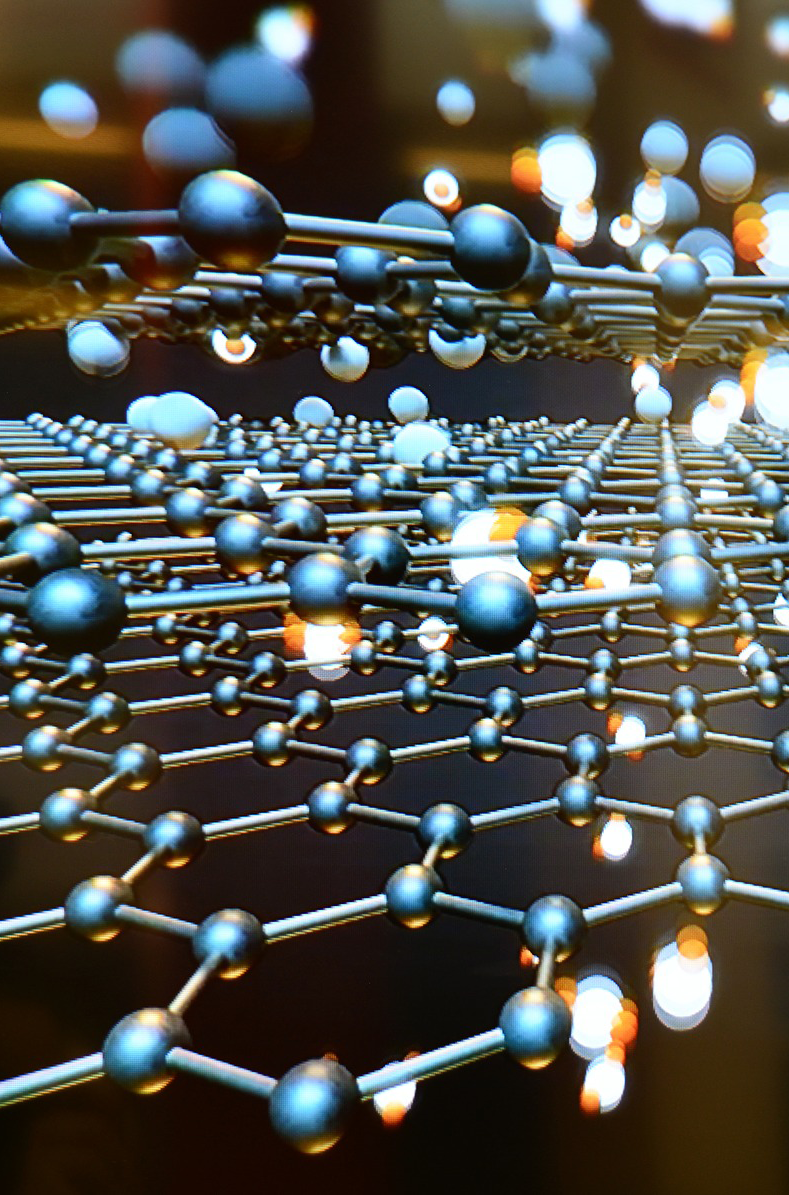 Manufacturing/wear optimization of resin-bonded composites with graphene nanofillers
Principal Investigator: Albert Segall, The Pennsylvania State University
Industry Partners: Morgan Advanced Materials and Technology, Inc.

Graphene has been identified as having a strong potential to significantly improve the wear and friction performance of advanced materials in a variety of industrial settings. However, a number of key and interrelated manufacturing and tribological issues must still be addressed. This project will focus on developing an understanding of the optimal graphene types and characteristics and manufacturing methods to incorporate them in resin-bonded carbon composites used industrially in seals and bearings applications. Moreover, the proposed research will quantify the effects of various aspects of graphene on the resulting wear and frictional properties of working prototype composites. Given the critical needs for sustainability, improved energy efficiency, and a reduced carbon footprint, reduction of friction and associated parasitic energy losses, as well as improvement of wear and component life can have significant impacts on a wide range of commercial products manufactured in Pennsylvania.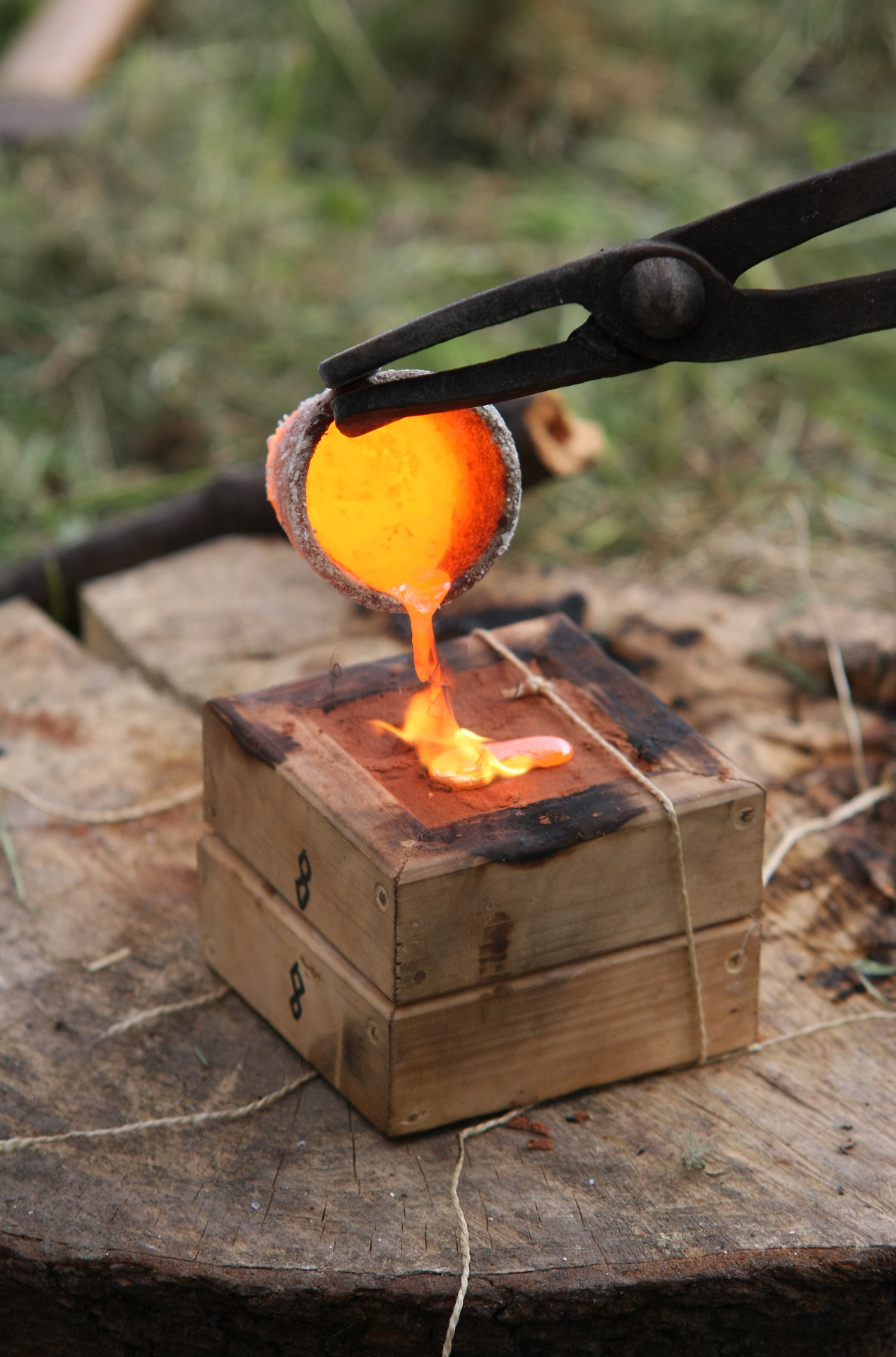 Additive manufacturing integration: Positioning the PA investment casting industry for sustainability and growth (AMI-4PAIC)
Principal Investigator: Paul Lynch, The Pennsylvania State University
Industry Partners: Tech Cast, LLC

Metalcasting facilities exist in all 50 states, and the metalcasting industry is one of the most important sectors of the manufacturing economy and supply chain in Pennsylvania. The traditional investment casting (IC) process commonly referred to as "lost-wax" casting is burdened by high tooling cost and long lead-times to produce wax parts, ceramic shells, and finally castings. The industry is slowly moving away from hard tooling and into direct 3D printing (additive manufacturing-AM) of plastic/ wax parts without the need for expensive tooling. By directly printing wax patterns, investment casters can take on more highly complex jobs while becoming cost-efficient for low volume production. Integrating additive manufacturing into the PA investment casting industry will open up casting job opportunities that were once thought to be impossible for the traditional PA investment caster.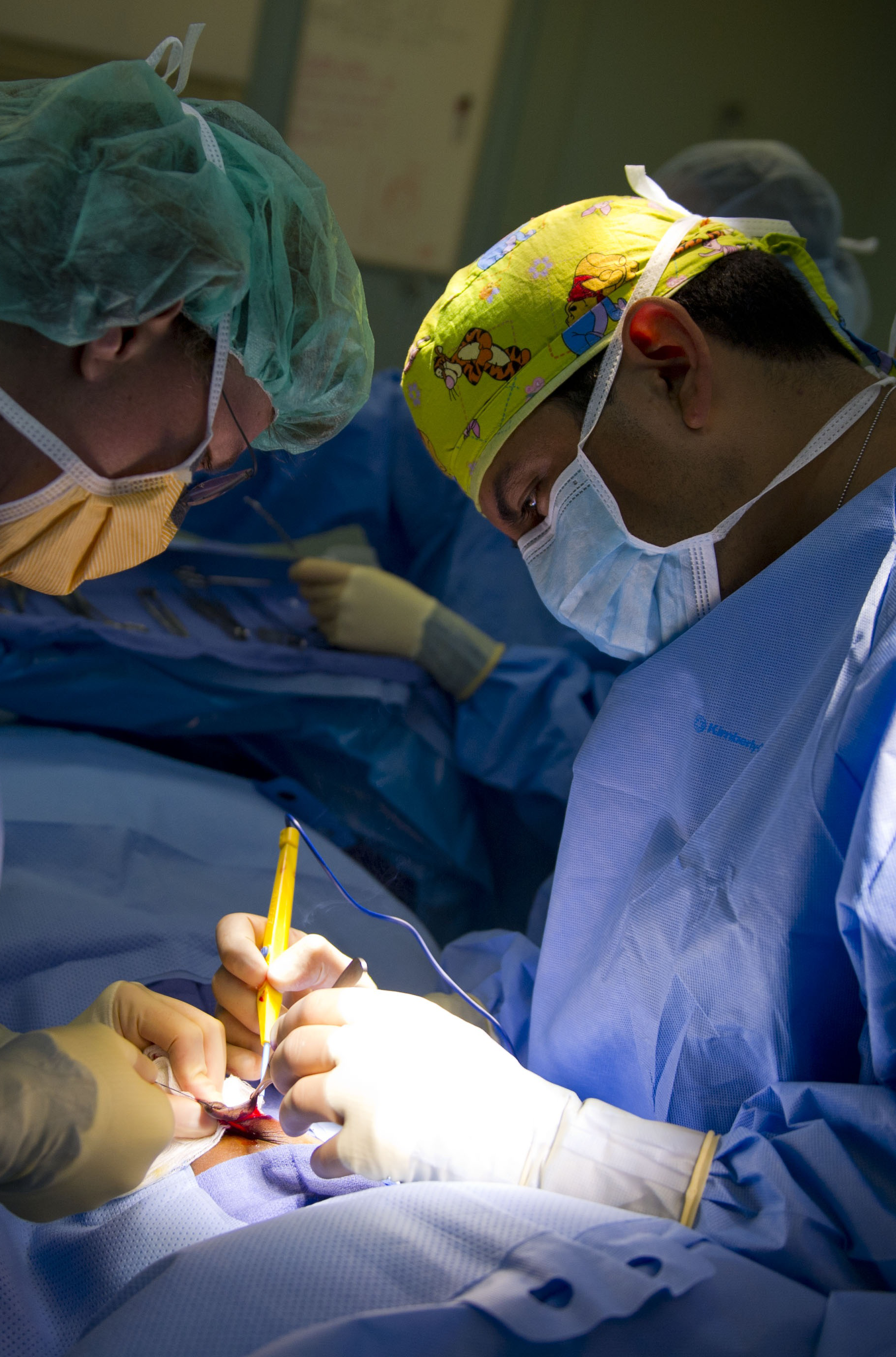 Manufacturing steerable needles
Principal Investigator: Mark Yim, University of Pennsylvania
Industry Partners: Greppo Technologies

In conjuction with Greppo LLC (a Pennsylvania medical device company), the team proposes to investigate the manufacture of a buckling spring based steerable needle that has promise to revolutionize treatments in which access to internal organs is difficult. Prototypes of this device have been created and demonstrated both with phantom organs and with an ex-vivo liver, showing that the approach can outperform all other steerable needle approaches in terms of steerability (i.e. tight turning radius) and damage to surrounding tissue. The current issue is the development of a scalable manufacturing technology. The initial protoypes were hand-made, forming and heat treating specific metals. A more robust repeatable method using optimized materials in a scalable process is needed. The materials will be limited to materials that are bio-compatible and those that have the required materials properties (e.g. Young's modulus, yield strength, etc.). The processes that will be explored will focus on 2D sheet cutting and forming mechanisms (laser cutting and water-jet cutting with various energies and parameters).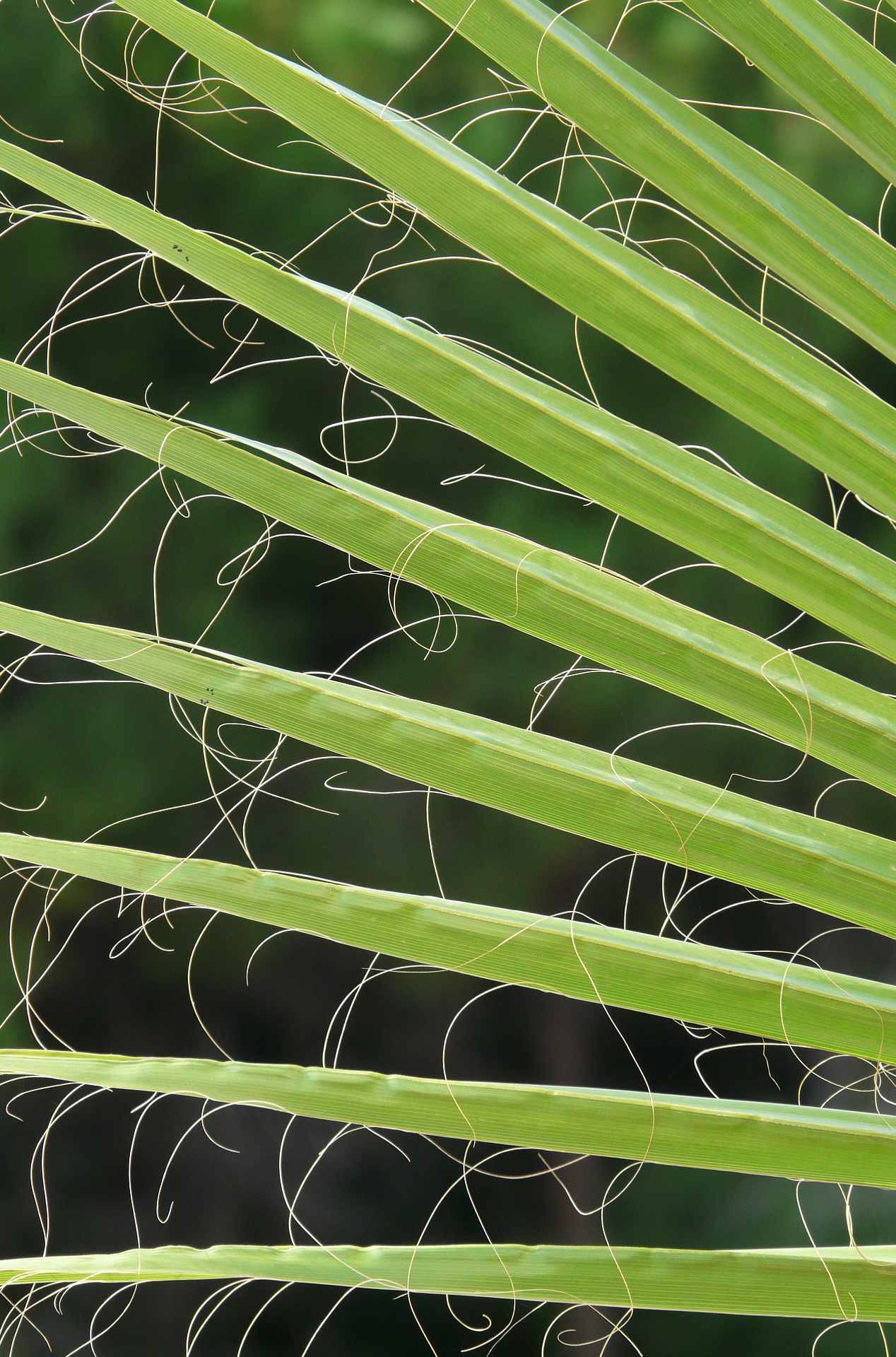 Additive manufacturing of filled nanocellulose materials
Principal Investigator: Kevin Turner, University of Pennsylvania
Industry Partners: Penn Color, Inc.

Cellulose nanomaterials (CNMs) are derived from natural sources and have high strength and stiffness per weight. A key challenge in manufacturing bulk materials from CNMs is that they are produced in aqueous solutions with low concentrations of solids and thus a significant amount of water (>97% of the solution by weight) must be removed to form bulk solid materials comprised of CNMs. This water removal and drying process often results in significant stresses and distortion of the material. The Turner group at the University of Pennsylvania has recently demonstrated that additive manufacturing can be used to fabricate materials comprised of 100% cellulose nanofibrils (CNFs) with unprecedented thicknesses as well as high stiffness and strength.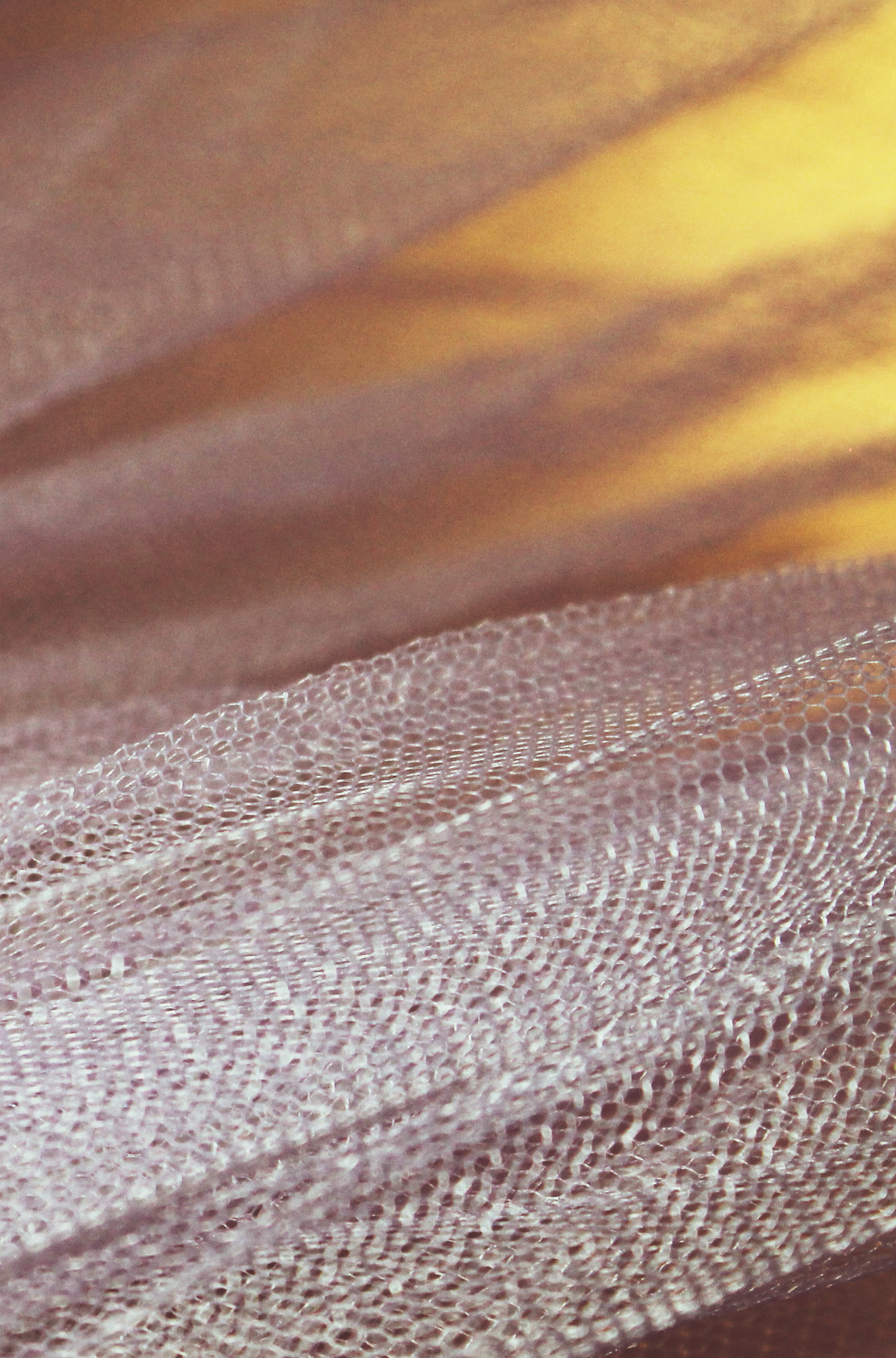 Fabrication of collapsible tubular meshes as ultra-long lasting oral drug reports
Principal Investigator: Shu Yang, University of Pennsylvania
Industry Partners: Merck & Co., Inc.

The proposed research will bring together a dynamic and highly collaborative team of theoretical physicists, materials scientists and engineers, and industrial partners to pursue gastroretentive formulations for oral drug delivery. Gastroretentive dosing that can last over a day offers a promising new formulation platform and could potentially enable extended delivery of drugs with limited colonic absorption, but drugs can be destroyed in the gastrointestinal (GI) tract. This team proposes to design and fabricate slinky-like tubular meshes from biodegradable polymer fibers/yarns using conventional textile manufacturing process (weaving or knitting); they will be collapsed and enclosed into a standard sized drug capsule for prolonged gastric retention within the GI tract. The entire package will be deployed and retained in the stomach to gradually release the encapsulated contents over time (from 1 day to 2 weeks). Once the drug is released, the mesh structure will break down in the intestine and pass safely through the digestive tract.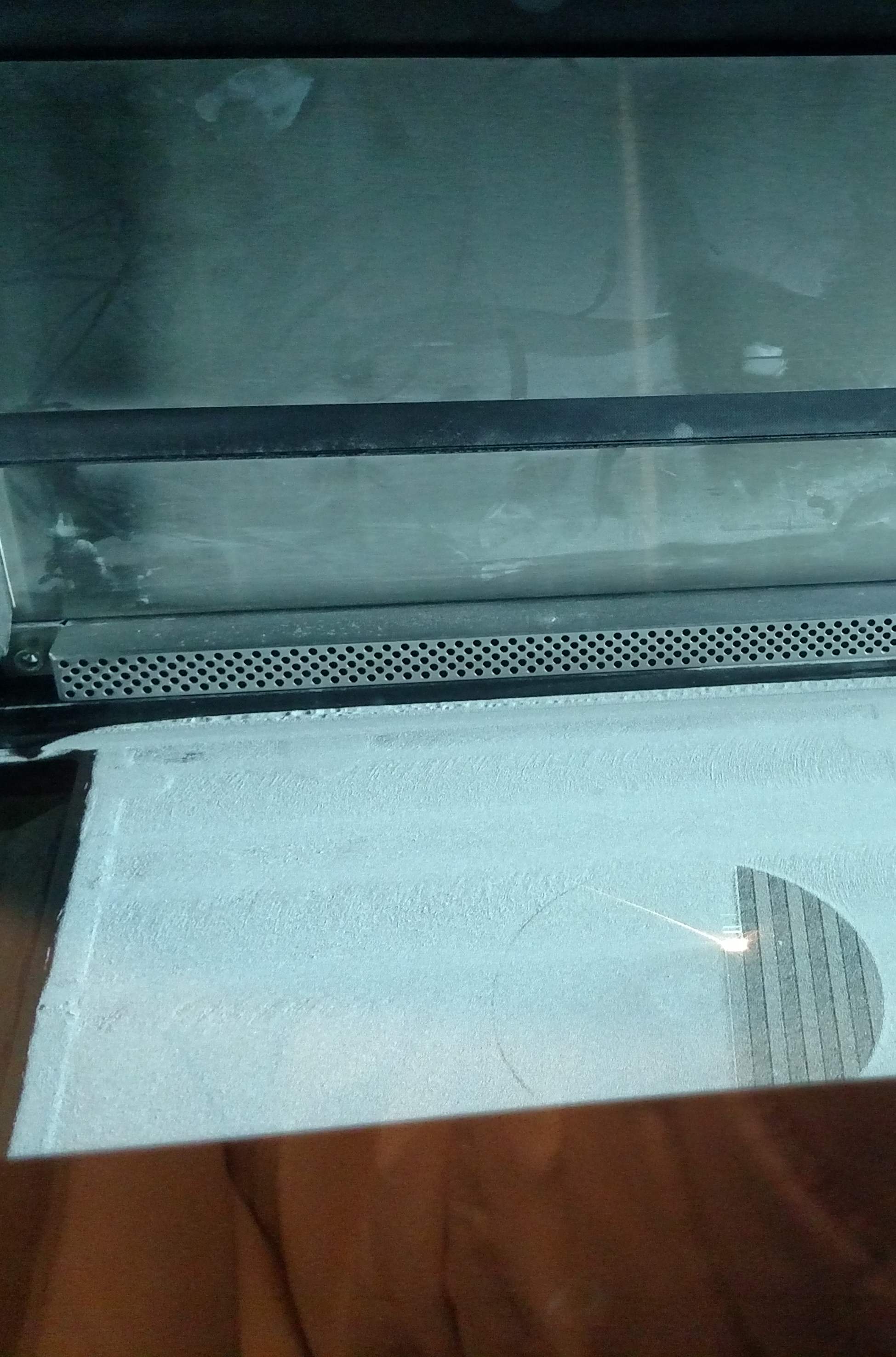 Two step, transient liquid phase sintering (TST-LPS) of binder-jet 3D printed nickel-based superalloys
Principal Investigator: Markus Chmielus, University of Pittsburgh
Industry Partners: The ExOne Company

While a majority of industrial advanced manufacturing (AM) applications for metal are utilizing an energy beam-based AM method to produce parts, these methods have many problems. Binder jet 3D printing does not have any of these disadvantages, but requires a high temperature heat treatment step for densification after an up-to-100x-faster printing process than energy beam AM methods. The project team of University of Pittsburgh research groups and ExOne propose to significantly enhance the sintering process by investigating a two-step transient liquid phase sintering process for binder jet printed nickel-based superalloys. By systematically investigating how this two-step sintering process influences density, pore evolution, grain microstructure and strength, hardness, and fatigue life, this project might lead to a paradigm change in the use of binder jet printing in manufacturing of metal parts. If full density and optimized microstructures could be reached, the resulting mechanical properties would be equivalent to or better than parts made with traditional manufacturing methods. This will enable ExOne to gain a competitive technological edge over its competitors and secure leadership in this AM method for Pennsylvania.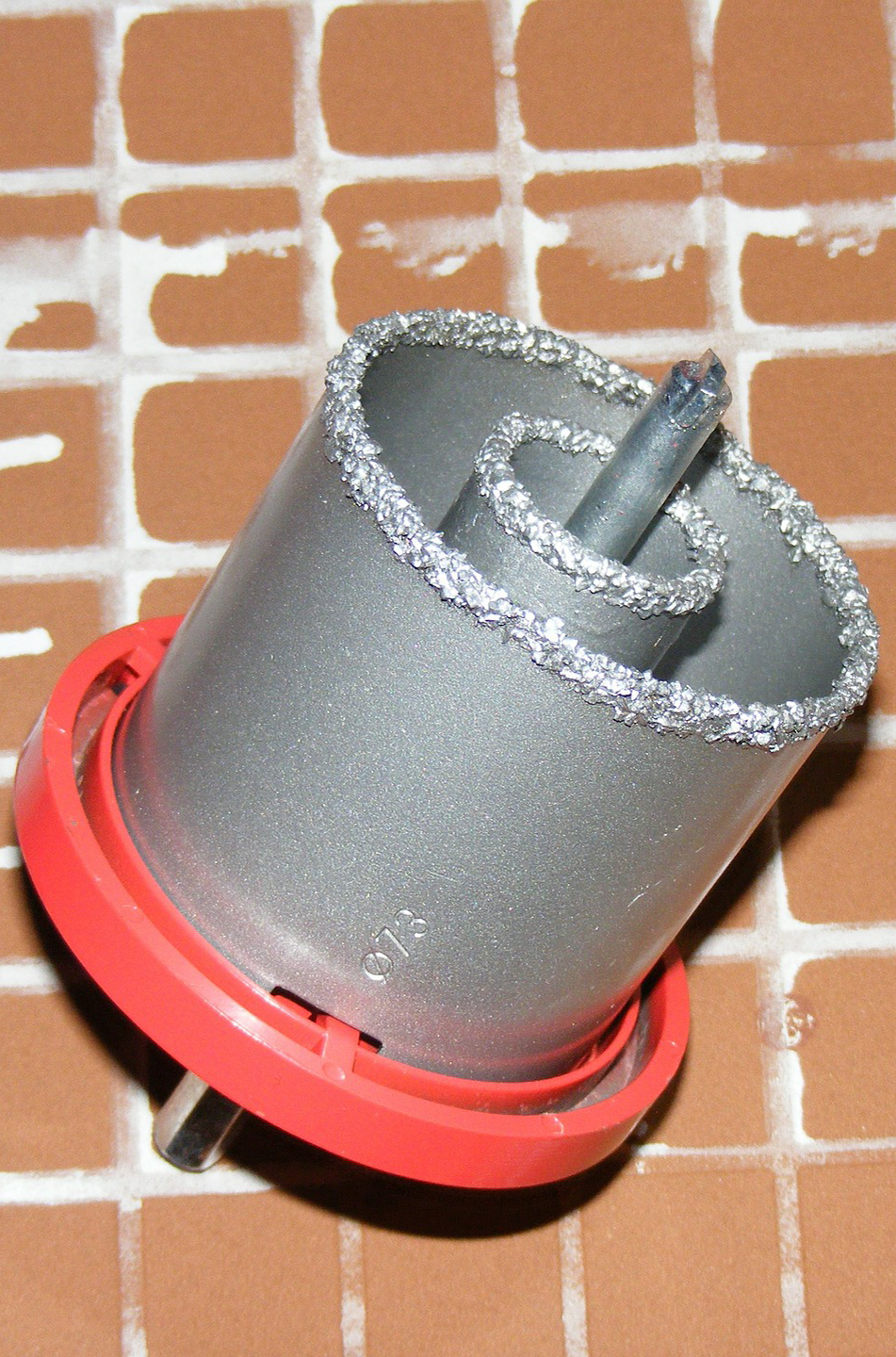 Tungsten carbide - metal composites produced via direct metal deposition
Principal Investigator: Markus Chmielus, University of Pittsburgh
Industry Partners: General Carbide Corp.

Tungsten carbide (WC) is a material used in many applications including finishing tools, metal forming, wear parts and specialty components. Most of these applications require extremely complex-shaped parts. Due to the current limits of traditional subtractive manufacturing, the potential of WC applications is not fully explored, especially when it comes to complex internal part shapes or layered metal-WC composites. While additive manufacturing (AM) is increasingly adopted by industry to build highly complex metal parts, WC has yet to see this adoption due to a variety of aspects. The project team (University of Pittsburgh research group of Dr. Chmielus and the General Carbide Corporation) will systematically investigate the influence of deposition parameters on microstructure, crack initiation, hardness and strength of layered WC-metal composites and WC on WC. The successful project will enable General Carbide to gain a competitive technological edge over international competitors and increase their portfolio by offering layered composites.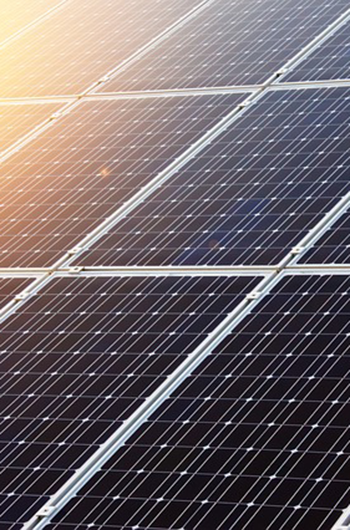 Evaluation of field performance of steel fin pile foundations
Principal Investigator: Jonathan Hubler, Villanova University
Industry Partners: Mission Critical Solutions

This is a collaborative proposal between Villanova University (VU) and Mission Critical Solutions (MCS). Steel fin pile foundations utilize fins on the side of the piles to develop significant frictional resistance between the soil and the finned pile. The fins serve the purpose of increasing lateral and torsional resistance of the pile. Typical scenarios with large lateral and torsional loads can be found in foundations for power transmission lines, roadway signage, solar panels, wind turbines, and marine applications. Many of these loading scenarios are common in Pennsylvania. Steel fin pile foundations are a rather new product to the market, and case history data of applications and performance are limited compared to conventional alternatives such as steel H-piles and concrete piles. Therefore, the goal of this study is to provide new data for steel fin pile foundations engineering performance and load capacity compared to the conventional alternatives.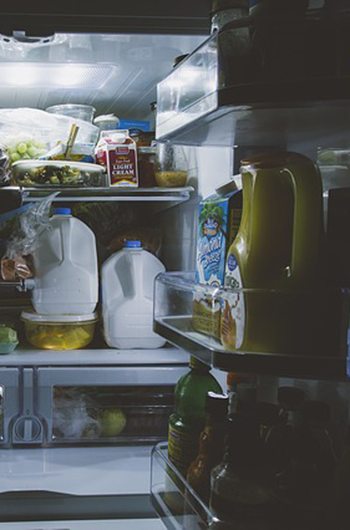 Compressed metal foam-based cold plates for refrigerant-based electronics cooling
Principal Investigator: Aaron P. Wemhoff, Villanova University
Industry Partners: QuantaCool Corporation

This project hypothesizes that the current QuantaCool, Corporation microevaporator cold plate (MCP) manufacturing approach can be replaced by a less-expensive compressed metal-foam (CMF)-based MCP with a loss in MCP effectiveness of less than 10%. 2-phase cooling using MCPs provide a more effective means than traditional air cooling to remove the heat from computer servers in data centers, and the growth in server heat output increasingly makes MCP-based cooling attractive as a cooling option. The traditional approaches to MCP manufacturing limits their implementation in hyperscale data center facilities where tens of thousands of servers are housed. Replacing traditionally-manufactured MCPs with CMF-based MCPs, on the other hand, could allow for large-scale production at a reduced cost.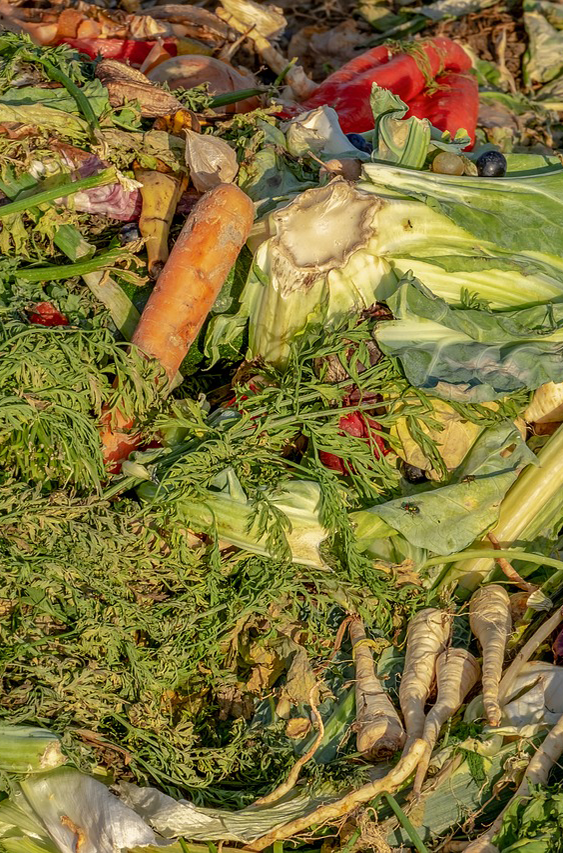 Manufacturing process optimization for food and biosolids waste conversion to valuable products
Principal Investigator: Ross A. Lee, Villanova University
Industry Partners: SoMax BioEnergy 

Villanova University (VU) and SoMax BioEnergy propose a collaborative R&D project in advancing the technoeconomic profiles of the manufacturing process of converting organic wastes from municipalities or organic-waste producers (farms and agricultural product processing facilities) into useful valuable bio-based products. The broad impacts of this work will be to improve the social, technical, environmental, and political dimensions of the current state of waste generation and disposal with clear demonstrated economic benefits and reduction of issues in multiple areas. 
Explore Other Research Topics