Villanova and Infrascan, Inc. explore the frontier of wireless brain monitoring technology
Nathan Snizaski
Aug 1, 2022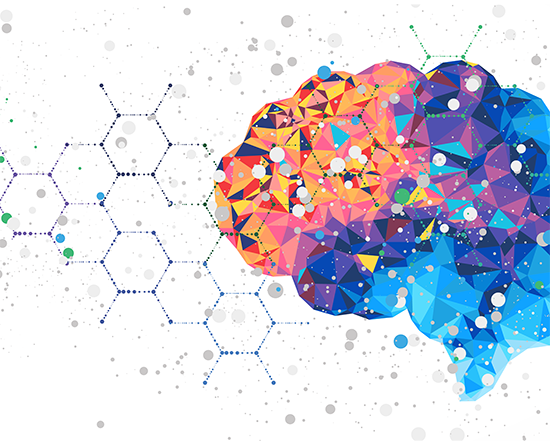 The demand for smartwatch devices in recent years is surging, largely due to a growing interest in health monitoring. Smartwatches and other portable devices can continually monitor physiological responses, such as heart rate and body temperature, all displayed through apps on connected devices. Interestingly, there is no known portable, commercially available device to monitor brain function. But what if brain scanning could be done on a walk or a bike ride? In the classroom or on the football field? Infrascan, Inc. and Villanova University partnered up to explore these very questions with their Smart Brain Imager project to advance functional near infrared spectroscopy technology in wireless devices.
Infrascan, Inc., based in Philadelphia, PA, is involved in the design, development, and commercialization of medical technology. The company has recently set a long-term goal of creating a monitoring device with functional monitoring capabilities, which is of mutual interest to Meltem Izzetoglu, assistant professor of electrical and computer engineering at Villanova University. Izzetoglu has established expertise in optical brain imaging technology development, testing, and applications – a perfect academia partner to help Infrascan expand their portfolio of devices. "The collaboration worked out beautifully, with our lab's interest toward the research and the company's interest in the possible applications for light-based technology in monitoring devices," says Izzetoglu. "So, we applied for funding and, luckily, we got the grant."
Functional near infrared spectroscopy (fNIRS) is a technique that measures oxygenation levels in the brain related to cognitive functioning, from memory to decision making to motor functioning. As opposed to electrical signals monitored with EEG devices, fNIRS uses light for data collection and thus is more immune to motion effects. For example, because the muscles around the eyes and mouth use electrical signals from the brain, small movements can confound EEG sensors by making unwanted "noise" in the signal. Conversely, fNIRS uses light to collect data and is inherently less affected by body movement. This vital difference in the ability to collect data relative to bodily motion has substantial and powerful applications.
A portable, easy-to-use brain scanner with functional monitoring capabilities opens a whole world of possibilities for personalized brain monitoring. For example, users could use the device to check their attention level before driving or engaging in an activity that requires vigilance for safety. "You can use the scanner while talking, while walking, laying down–almost any position, as long as there is not a significant head movement that would cause the blood in the brain to move around rapidly," explains Izzetoglu. Even then, additional sensors can be added to the device to eliminate noise in the signal from rapid blood flow. "You can collect your data any time, any place, doing anything," says Izzetoglu. No technicians or specialists required. "That was the whole idea."
According to Baruch Ben Dor, Chief Executive Officer at Infrascan, Inc., working with academia has helped the company to advance their open projects from engineering prototypes more commonly found in university labs to something that looks more like a realized commercial product. "The most exciting part of this project is that we're at the cutting edge of a new medical imaging modality that is coming into full force," explains Ben Dor. "It's where ultrasound was maybe 30 years ago where the amount of potential application of the technology was limitless." Ben Dor believes that the core technology that Villanova has developed is key to commercialize a wireless, accessible, and easy-to-use brain scanner for personal health monitoring. "The work that is done at Villanova is really a crucial building block to get to that bright future."
To have the expertise of university researchers working together with engineers within the company is ideal because it allows us to develop a pipeline of products that we wouldn't be able to achieve otherwise as a small company.

Baruch Ben Dor, Chief Executive Officer, Infrascan, Inc.
From an industry perspective, Ben Dor says that industry/academia collaborations allow companies to advance products that they think have good commercial potential without investing huge amounts of resources into development. "To have the expertise of university researchers working together with engineers within the company is ideal because it allows us to develop a pipeline of products that we wouldn't be able to achieve otherwise as a small company. It's really a win-win for everybody."